Language School
English Courses and much more

Little Britain Services (LBS) provides high quality English language courses in and around Budapest with our team of native and native-like teachers.

Do you want to speak English fluently and with confidence?
Do you need to pass an examination?
Are you looking for an English course that works for you?
Do you need to use English at work?
Would you like a better job?
Would you like to travel?
Would you like to stimulate your mind?
Do you want to expand your business?
Do you need a translation service that puts over your message?
LBS offers English lessons and business services with these special features.

Communication focused lessons
A highly skilled and experienced team
Native English speaking teachers
Beginners up to Proficiency level
For all ages
Great value for money

One-to-one and Small Groups
English Club Conversation Classes

Special Business Courses with high quality teachers at affordable prices
Exam and University entrance Preparation
Intensive courses
Special Silver Premium club - English lessons for the over 50s
English for children
English Speaking Social Program
Free language assessment
Free trial lesson
No books to buy
Skype and internet teaching
Second to none business consultancy
First class translation and lector service
The courses are mainly held in Budapest, and we also teach over the internet. For short (1-2 day) business courses we also travel to other parts of Hungary and Europe

Our profile also includes business skills development, translations, interpreting, lectoring and business consultancy.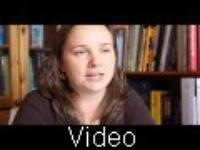 The spirit of the school is to provide professional tuition whilst making your English language learning enjoyable. We want you to leave every lesson with the feeling that you have improved your skills and had a pleasurable experience at the same time.

Watch and listen to what the students and teachers say about LBS.

We only use teachers who are either native English speakers from England or the USA; or who have lived and worked in these countries. Good English pronunciation is guaranteed.

We teach from beginners up to proficiency level and offer general, business and conversation English courses. We also hold special courses to help you through school and university entrance exams. Our success rate consistently runs at over 98%.

We also have a range of special business courses in subject areas such as presentation skills, writing skills, interview practice and team building.

We also run special courses in the following:

English for the food, bar and wine trade
English for the architects
Singing and song writing in English
If your business has a need we can cater for it.

We also offer a range of classes over the internet directly into you home throughout the world. In addition our students can also have access to our free on-line lesson material.

We also offer Hungarians lessons designed for children and adults.

We offer lessons both in small groups and on a one to one basis. Generally our language groups have no more than 6 in a class. In our school all students are fully assessed to ensure they receive the teaching best suited to them as individuals. Groups are of one level which is the key to rapid development.

In our wide range of courses you can find the most suitable one for you; from beginners to proficiency, from general English to business courses.
Our main lesson centre is Fehervari ut 74 in District 11, Budapest where we have our teaching rooms. This is served by trams 17, 41, 47, 48 and 56; stop Hauszmann Alajos u.; and from there 2 minutes walk. We are also just two minutes walk from the end of tram route 1 and the 114 and 214 buses and just two tram stops from the 4th Metro. There is also plenty of free street parking. We also offer some lessons at other premises throughout Budapest. Check our Places, Prices and Times page for details.

To know more simply send us an email or give us a call.

courses@littlebritainservices.com

Our Telephone numbers are
Office +36 1 785 2416
Timothy Child +36 204 207 275 (English)
Zita Harsányi +36 205 400 636 (Hungarian)

1117 Budapest, Fehérvári út. 74. III/10.
Map