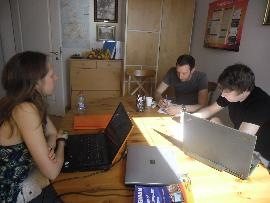 With us you can study one-to-one or in small groups. With lots of opportunity for practice with experienced qualified teachers, we place great emphasis on helping you acquire and develop real communication skills. Both our one-to-one and small group courses are based on active conversation with relevant and enjoyable course material. We focus on real-life situations and contexts which leads to impressive results.

Before you start we will give you a free full assessment of your current language skills so we can place you on the course most suitable for your needs. Good quality teaching is very important for us and our aim is to provide you with the best.

One-to-One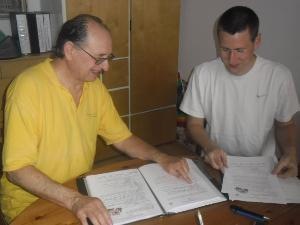 With one-to-one you select either a native English teacher or a Hungarian speaking teacher with native like English. All our teachers are qualified and they can help you with your needs. Before you start we consult you about your goals and target your studies accordingly. We adjust your course of studies to your individual needs. We can help you with social English or for exams. We can also target towards different types of business.

Groups

| | |
| --- | --- |
| We cover from Elementary to Proficiency through our series of group courses; some are offered as two sessions of 90 minutes a week; but most are one 90 minute lesson a week. Each of our core range of courses consists of 30 x 90 minute lessons. Each one – from Elementary to Upper Intermediate - is designed to lift students through one of the six levels of English. | |
The classroom time particularly focuses on oral and listening skills. It is particularly aimed at those who wish to use English in an international environment but they also are very successful at preparing Students for examinations. We strive to make the learning process effective and enjoyable.

Generally our language groups have no more than 6 in a class.

Advanced English Club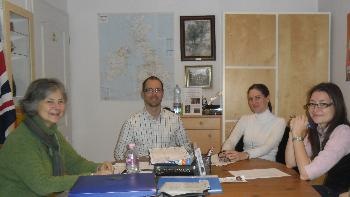 The Advanced English Club is especially designed to extend and maintain the English language skills of those who have already reached an Advanced level of English; the Common European Framework Languages skill level C2 or who are at C1 and wish to progress to the Proficiency C2 level.

With a native English speaking teacher the course is designed to reflect on English culture as well as the language. Its content has the objective of stimulating further development and little concession is made in the content for those for whom English is not a first language. It is particularly aimed at those who need to use English in an international environment.

As students should have already reached an advanced skill in grammar the main focus is on extending vocabulary and improving oral and listening skills. As with our other courses there are no books to buy. Each week students are sent a pre-lesson paper which covers such diverse themes as Business, Art and Architecture, Music, Travel, Food and Drink. We also include special festive sections.

The 90 minute sessions are opportunities for discovery. A friendly atmosphere is important with the development and maintenance of vocabulary, oral and listening skills as the major aim. Writing skills can also be developed through extra exercises with personal feedback.

Silver Premium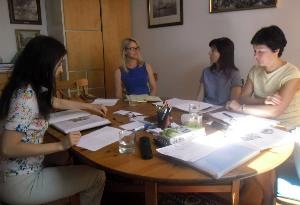 Learn English and make new acquaintances. With excellent teachers and a great atmosphere, a pleasant pastime! We have no age limit!

The Silver Premium Club lessons have a maximum of 8 people. The curriculum is written specifically for people of 50 years and over.

There are many reasons why learning English is popular among this age group. There are those who want to travel in retirement years, and since English is the world language you can communicate wherever you go. Some people need the English language to talk to their children and grandchildren abroad. At the same time learning English is an excellent intellectual exercise, a pleasant pastime and a great opportunity to make new friends.

For details of the times and prices of all of our courses please look at our Silver Premium Club page.

Special Help

On all of our courses we focus on student's needs. We find with us most students naturally progress through what the British Council call the "Intermediate Plateau" to advanced level. We also hold a special bridging course to help students who have been studying elsewhere to fill in the gaps in their studies.

We use the most up to date material available and send it to you in pdf format. We make wide use of audio and video material and our team has a lot of international experience. We have been very successful in helping those who have struggled to learn elsewhere.

Our General English Courses

General English Courses
European Framework
Elementary
Pre-Intermediate
Intermediate
Upper-Intermediate
Advanced (English Club)
Proficiency (English Club)
A1 progressing to A2
A2 progressing to B1
B1 progressing to B2
B2 progressing to C1
C1 progressing to C2
C2
University Entrance & Examination Preparation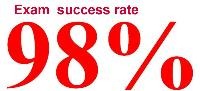 We have a very successful record of helping students through their exams and particularly into University; both in Hungary and abroad. Our success rate consistently runs at over 98%. That is 98% or more achieve the results they were looking for.

We prepare students for the IELTS, Cambridge, Euro and BME exams.

We have special up-to-date material designed to help you through the exams at an all inclusive price. There are no books to buy and the courses include a mock exam with direct feedback.

For those taking the Hungarian state School Exams we have ensured our courses cover all the topics in the syllabus for the exams. We run a special booster course for those who need extra help for this important stage in life.

Before starting an examination course with us you will need to have reached a suitable level of English. This can be by completing our B2 Club Course or an equivalent course elsewhere. You will need to have developed a suitable vocabulary level across 15 key topic areas before attempting an examination to achieve a suitable pass mark.

Writing Skills

We run a number of special writing skills courses. These are generally internet based with individual feedback. These cover such topics as letter and email writing, business reports and creative writing.

Intensive Courses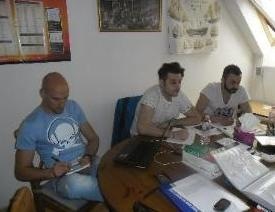 We run summer intensive courses at various levels in June and July and we also hold them at other times of the year upon request, either on a 1-to-1 basis or in small groups. Such intensive courses are available in Budapest and through our teaching partner in England. To know more please contact us.

English for Secondary Schools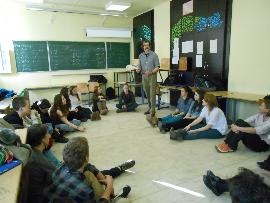 We also do special speaking and listening skills lessons for the 12 to 18 age group. Our Easy Chat course has been especially designed to help with school exams by covering the topics students need in order to get the best results. These lessons are available at our Fehervari site and through school contracts throughout Budapest.

Cheers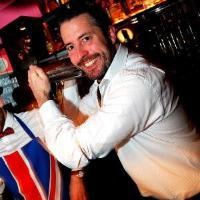 The Cheers Course is designed to develop the service and English language skills of those who work in the food, bar, restaurant, wine and hospitality sector. It will take students from the edge of A2/B1 to a B2 level English level. It will cover a wide range of topics, but pays particular attention to the language and knowledge needed in the food, bar and hospitality industries. Using a wide range of material developed in consultation with some of Budapest's best establishments the main focus is on extending vocabulary and improving speaking and listening skills.

Singing in English and English-language lyrics writing

Some members of the LBS team have worked in the music industry, and are also trained singers. So we can provide the help with authentic English-language singing and lyric writing.

Skype Lessons

When comparing Skype versus classroom teaching then generally the classroom is more effective. You may however not live near to our high quality teachers and Skype lessons offer the best opportunity to learn with us.

Generally we teach on Skype in 90 minute sessions but we can also offer 45 minute blocks. The fees and terms are the same as if you visited our teaching rooms. Skype teaching is on a 1 to 1 basis and is not available for group courses.

To know more please contact us by phone or email.

courses@littlebritainservices.com

Our Telephone numbers are
Office +36 1 785 2416
Timothy Child +36 204 207 275 (English)
Zita Harsányi +36 205 400 636 (Hungarian)

1119 Budapest, Fehérvári út. 74. III/10.