Educational and Training Services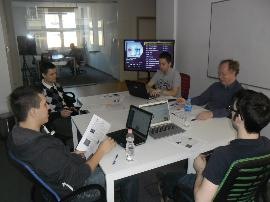 We offer company based courses. These can be in groups or on a one to one basis at the company premises.

We strive to maintain the highest of standards in our teaching and for our English classes we only use native English speakers or teachers who have lived in Britain.

We cover from Elementary through to Advanced English and we offer Business English from Intermediate to Advanced Level. We also offer Hungarian lessons from starter to advanced level.

We have our own special Business courses and also offer conversational English courses using our English Club Material. This is particularly aimed at those using English in an international environment. We can also tailor lessons to the your business needs.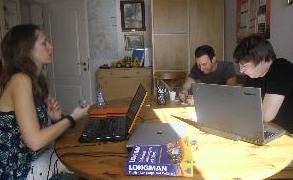 Using modern teaching methods we strive to make the learning process both enjoyable and effective.

If you are interested please contact us and one of our representatives will call and give your staff a free full assessment of their current language skills. We can then place them on the most suitable course to meet their needs.

Our prices depend on the numbers and location.

LBS Consultancy Service

The LBS Consultancy Service will help you build and develop your business.

Do these issues affect you?

You've got quality products or services. You've worked hard to master and create something you truly believe but you find it hard to get people interested in buying from you!


You need help to make your business more successful


Your advertising is going unnoticed.


Perhaps your customers are just fixated on price and can't look past that. If you lower your prices, you won't have any profit and it kill your business. We will help you to bring in customers who'll actually know what your product is really worth.


Do you feel you have the right product but you are not sure if your team believe in it or in you?
The brutal truth of the current business climate: is that over 50% of all businesses will fail within 2 years and the key reason is the failure to attract customers.

In 1992 the average consumer received 3,000 commercial messages per day – today it's 30,000! 26,000 new brands and products are introduced every year in the USA alone.

Fortunately we have the solutions that can bring you success. The LBS Business team has had a lot of successful experience in Europe and the USA. Now you can use that experience to help build and develop your business.

Communication skills. English is the language of international business and our team are second to none in helping you develop your language and communication skills. While we are doing this we can provide you with the support you need. Translations, styling, helping you with letter writing, web site text and broacher so that they have that authentic feel. If your product is a good one, and sales just aren't clicking as they should then ask LBS for help.


Marketing. Our marketing experience will help you product reach the right potential customers. We will help you communicate your product's features powerfully to your customers. We help you to meet what customers really want from your product and put them into the mood to buy.


Finance. Our financial experience will help wow investors and raise money. We can look at efficiencies in your business to save costs and increasing profit.


Personnel. We can help with staff selection and retention. Helping to recruit and retain the best staff. As an outcome you'll not only look more attractive to new talent – it will cost you less to get those people, they'll be drawn to you.


Managing Change: As your company and products develops some of your team may not be ready to adapt to the change. The LBS Consultancy Service has extensive experience in overcoming such problems and refocusing teams.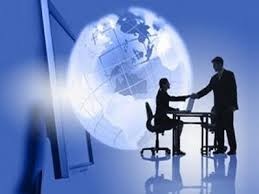 Focus on what customers needs and you'll make more money, get more quality time and enjoy the freedom increased sales can bring to your business.

Most of all: Become a master at communicating your product, apply it to increasing sales, negotiate to your advantage. Feel confident and self-assured in your business and daily life.

If you have any of the above concerns, please don't pass up this opportunity. We honestly believe this can be one of the most valuable improvements you can make for your business.

Call or email us to find out more particulars.

If you've got 30 minutes, LBS Consultancy Service will show you where and how to improve your business.

The first meeting is free of charge so you everything to gain.

Event Organisation

In addition to educational activities the LBS teams has extensive experience in event organising, whether it is entertainment, business, or indeed a combination of both we can draw on many years of experience to ensure your events runs smoothly. We have been called on quite a few times to organise complex events at short notice for all types of organisations. If you have a need, call on us to help you.